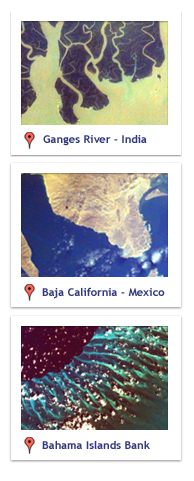 Sally Ride EarthKAM Online Information Sessions
If you're new to Sally Ride EarthKAM or if you registered for a past mission but weren't sure how to navigate the website and request images, join us for a 30-minute online Sally Ride EarthKAM information session. The online information sessions are free but enrollment is required.

You will learn:
What Sally Ride EarthKAM is all about and how you and your students can participate.
What to expect during the mission, including the classroom time commitment.
Ways to use Sally Ride EarthKAM to enhance what you already teach.
How Do I Enroll?
Send an email to webinar@earthkam.ucsd.edu to request log-in information.
Please indicate which session you plan to attend.
Please note that you do not have to attend an information session to participate in the upcoming Sally Ride EarthKAM mission. The information sessions are provided as an option for teachers who are new to Sally Ride EarthKAM or for returning teachers who have general questions.
Download the Sally Ride EarthKAM One-Pager and Webinar PowerPoint:


If you have questions about the Sally Ride EarthKAM project,
please email
ek-help@earthkam.ucsd.edu
.